SUJATHA WIKI
Edit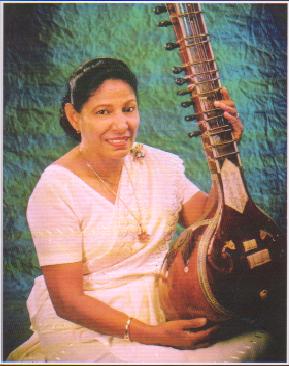 Sujatha attanayake was born on 12th May 1942.In Kalaniya,Sri Lanka.Sujatha is the 3rd in a family of five.Sujatha's father was a police officer known as M.D.Perera, Mother was A Tower Hall actress known as Vimalakanta.In 1947 sujatha attended Kalaniya Vedamulla collage. At school concerts sujatha and her younger sister Ranjani Perera would sing and dance. 10th of October 1950 she sang the song " Mal se Dileva" at the sinhala radio station. Lyrics by Sisira Kumara Manikarachchi and music by E.J.Karim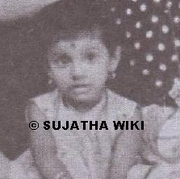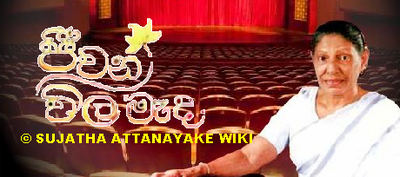 Jeewana Wila Meda - solo concert
Sujatha Attanayake, Sri Lankan singer with the widest tonal range and who can sing in more than five languages including Hindi and Tamil will hold a solo concert after 20 years. Sujatha is conversant in diverse traditions of music such as Hindustani classical music and Carnatic music.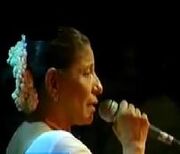 Unlike in Western music, North Indian classical music and Carnatic music traditions offer greater freedom for the performer and the singer. This freedom in performance is particularly manifested in North Indian Classical music techniques such as Gamak, Than, Meend, and singing styles such as Khayal, Dhrupad, Tharana and Dhamar.
A distinctive feature of her vocal codes is that she produces intricate microtonal intervals effortlessly.
In addition to her innate ability in her vocal codes, she has gained classical training to produce such complex and subtle microtonal intervals which are described in North Indian classical music as Sadhana (Mental and physical training to produce such intricate notes).
Jeewana Wila Meda, a solo concert by Sujatha Attanayake will be held at the Nelum Pokuna, Mahinda Rajapaksa Performing Arts Theatre on May 18.
http://www.sundayobserver.lk/2012/04/29/mon01.asp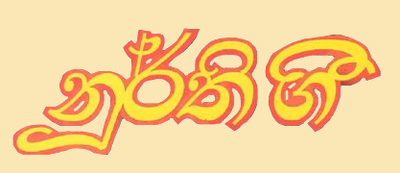 he launching ceremony of "Tower Hall Noorthi Grantaya" and Nivaredi Swara Pasthara Grantaya (Two books relating to Noorthi Gee Tradition) written by the veteran singer, Mrs. Sujatha Attanayaka and the DC which contained Noorthi Gee was held on 28th January, 2013 at the Tower Hall Theatre Foundation, under the patronage of Mr. T.B.Ekanayaka, Hon. Minister of Culture and the Arts.
Mrs. Sujatha Attanayaka is a highly reputed musician with a wide range of   k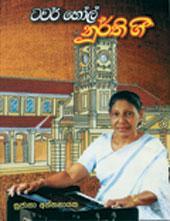 nowledge on Sinhala Tamil and South Indian music and regional aesthetics.  She was the first w
oman music director in Sri Lanka.  The book compiled by her includes 100 Noorthi Gees of Tower Hall era with correct phonetics (Swara Prasthara)
This book is very useful for the school teachers of aesthetics as there is a scarcity of such materials.
In parallel to this event, the 91st commemorative ceremony of a veteran dramatist, late Mr. John de Silva was also held.
This book lunching ceremony was attended and graced by Sangeetha Visharada Dr. Dayaratna Ranatunga, Professor Amara Ranatunga, Mr. Douglas Siriwardena (DG of the Tower Hall Theatre Foundation) and several artists of the Tower Hall era.
Sujatha Attanayake's mother is a famous Tower hall actress Vimalakantha and father M.M.D. Perera a police officer her eldest sister Flori Devi is also a Tower hall actress. Dharmasiri Perera who is the elder brother of Sujatha Attanayake and Ranjani Perera a famous singer in Sri Lanka and finally her youngest brother Susil Perera on of the best drummers of Sri Lanka  
In 1967 Miss.Sujatha Perera got married to Mr. Nawaratna Attanayake.1968 birth of edler son Heli Attanayake. 1969 birth of Chanaka Sanjeewa Attanayake and in 1970 brith of Samin Attanayake
Flori Devi/

ෆ්ලොරි දේවි

Visharadha Dharmasiri Perera/

විශාරද ධර්මසිරි පෙරේරා

Visharadha Sujatha Attanayake/

විශාරද සුජාතා අත්තනායක

Ranjani Perera/

රංජනී පෙරේරා

Susil Perera/

සුසිල් පෙරේරා
</p>
<p class="MsoNormal"> </p>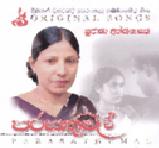 PARASATHUMAL
ONCHILLA THOTTILI                  7. SIRI DARU HELADIWA
NETH WASA SAWANIN            8. ORU PADA PADA
PARUNU MAL                           9. SITHALA RATE
RAN THARU PUN SANDA        10. MEEDUM WALAVAN
ATHA DIYAMBA                      11. PANA PANA ENA SANDE
KOPI GASATA                        12. GEE GAYANA